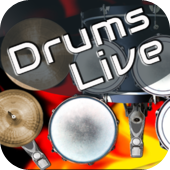 DrumsLive is a touch and MIDI multisample drum, supporting Audiobus and Inter-App Audio!
It works with your fingers or with the MIDI support, so you can plug your electronic drum or keyboard and play with the sounds of a real drum. To use it in MIDI mode you only need to connect your iPhone or iPod touch with one of the interfaces on the market, such as iRig MIDI.
DrumsLive has five high-quality kits ready to use (Pop, Jazz, Rock, Electronic and Hang Drum). Each kit contains more than 70 professional samples to make it more real and enhance its dynamics.
Thanks to an advanced sound engine DrumsLive has zero latency with high quality sounds and over the top performance, that makes it perfectly suitable for live events.
DrumsLive fully supports background audio, and features a complete mixer, allowing to set the volume for each individual drum or cymbals. You can also set the pan for each piece of your drumset.
You can import a DRM-free song in the app from your iTunes library and play along with it, or create a project from scratch and add tracks to it with an advanced overdub function, use quantization and humanization, and finally export your track in m4a format, send it via email, share it with Dropbox or with all the other compatible apps, thanks to the integrated AudioCopy™ capability, and, last but not least, effortlessly import it to your favorite Audiobus compatible app!
A nice added feature is the stroke counter, that works on MIDI too.
If you are serious about your music, and you want the best drumset out there for your projects or to play live, then DrumsLive is a must have!
App tested on iPhone 11 Pro, iPhone 7, iPhone 6 Plus, iPhone 5, iPhone 5S, iPhone 4S, iPad 2, iPad Mini, iPad Air …
Requires iOS 8 or later.
*** If you have problems just fill the form on the support website, you will be contacted asap.
It's useless to leave negative comments on iTunes, as we can not contact you directly to try to solve your problem. ***

Full version features:
Core MIDI
Virtual MIDI
Inter-app audio support
Sync midi recording
Audiobus
AudioCopy 2
5 Kit ( Pop, Jazz, Rock, TR808 and Hang Drum )
Recording
Overdub to add parts to the groove already registered
Metronome
Importing a song from your iTunes library with the possibility to play on it
Mixer for each drum kit (saved values ​​for each kit are independent )
Panning for each drum kit
Export track in m4a format
Send the track via email
Sharing on Dropbox
Copy to clipboard with a simple touch with the possibility of the paste in all applications that provide this function (for example GarageBand )
Quantization with the possibility to set the humanizing to make the recording more realistic
Touch Pad with dynamics
Dynamics midi ranging from 0 to 127
Output gain that operates in Audiobus or export mode
Ability to use DrumsLive in a live session connected with a electronic drums midi with ability to change the latency value (Audiobus must not be active in this mode)
Background audio
Setting the velocity curve
Setting midi notes DrumsLive that makes it compatible with any type of instrument or electronic drums midi
Stroke roll, running in touch and midi mode
Other features are in development …
If you use the sequencer, Genome Midi Sequencer for example, to avoid hearing the sounds duplicated, in setup midi there is a switch used to eliminate duplicate the sounds.
DrumsLive has more than 200 samples of drums divided into 70 samples for each kit drums.
This means that depending on the velocity value it receives from a source midi, does play a different sample for the same drum or cymbal. This allows you to make realistic drums especially when making rolls or fill.
The best results are obtained using a midi keyboard or electronic drums midi.
Click on the image below to search audio demos on SoundCloud …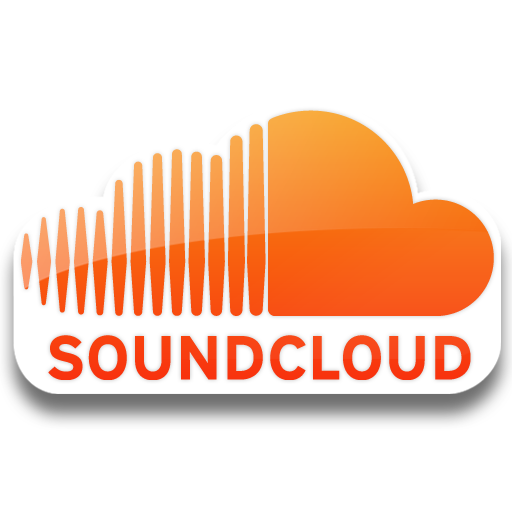 ---
What's New in Version 4.5
Bug fixes
What's New in Version 4.4
Minor bug fixes
Audiobus SDK 2.3.1
What's New in Version 4.3
iOS 9 compatibility fixes
Audiobus SDK 2.2.2
What's New in Version 4.2
Bug fixes
Audiobus SDK 2.1.6.1
What's New in Version 4.1
Bug fixes
What's New in Version 4.0
Compatibility iOS 8
Compatibility Audiobus 2.1.3
Added sync midi recording(for use with Apps on your device, the bpm sync does not work with external MIDI devices)
Added Inter-app audio support
Bug fixes
What's New in Version 3.2
To celebrate the first year of life DrumsLive™, we released a new version with a new Hang Drum Kit!
Enjoy!
What's New in Version 3.1.2
AudioCopy 2 and Audiobus SDK up to date
Fixed a bug that could lead to issues when Audiobus is active
What's New in Version 3.1.1
Improvements
What's New in Version 3.1
Updates for iOS 7 compatibility
Added pad
Modified the management of the dynamics on the touch. Tap the center of the virtual pad dynamic higher, tap towards the outside of the virtual pad dynamic lowest.
What's New in Version 3.0
Fully compatible with Audiobus 1.0.2.2+ (make sure all of your Audiobus compatible apps are up to date!)
New kit added (TR808)!
What's New in Version 2.6
Fixed an issue in which receiving multiple MIDI notes on the same packet could have resulted to dropped notes
What's New in Version 2.5
Virtual MIDI improvements
Added new copy to clipboard feature for your tracks
Added master volume control mode Audiobus
What's New in Version 2.4
Virtual MIDI
What's New in Version 2.3
DrumsLive ™ now supports Audiobus
UI improvements
Minor bug-fixes
What's New in Version 2.2
Ride bell added to the kits, with dedicated slider in the mixer
Optimizations for iPhone 5
Minor bug-fixes
What's New in Version 2.0
DrumsLive 2.0 is better than ever!!!
User interface revisited and improved, ensuring even better performance.
Recording mode now features a selective overdub! Add patterns to your original track, as many as you like, and if you're happy keep the resulting track, otherwise don't worry! The rest of your track won't be affected!
Now you can finally export your track to a M4A audio file, and easily share your work using your mailbox, iTunes sharing, Dropbox, and even AudioCopy!
A brand new stroke roll mode! Train yourself with or without the metronome, using your fingers or a MIDI instrument, and, why not?, try to set a new hi-score!
Background mode (optional) lets you play a MIDI instrument while keeping your screen locked, to save even more battery life!
MIDI interface was optimized to guarantee hassle-free connection from the first time with whatever MIDI instrument.
What's New in Version 1.1
Recording mode! Now you can finally record and save your tracks in the App!
Quantize and humanize mode to give your tracks an even more realistic and professional touch!
Latency compensation in play mode lets you fine-syncing your tracks with the metronome and the songs on your library, even if you were not right on time!
You can now choose the hardware latency level to suit best the device you're using and get the best performance out of it!
Switch between half-open and fully open Hi-Hat!
Display brightness setting available directly in App (this can prove really useful while on stage)!
Trademarks or codes mentioned are the property of their respective owners.